Success Stories
Steven Francis & Georgie McHardy: Onehunga, Auckland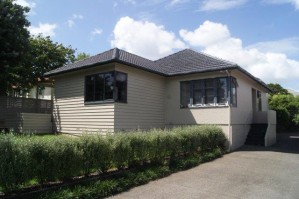 We were wanting to expand our bungalow to cater for our growing family and changing requirements. We were wanting to do a simple addition at the front of the house, to create a multi purpose room – a guest room and play room that can be separate from the rest of the house, or expand our existing living by opening up the slider and joining the new room to the existing living areas.
As a draftsman I had the plans and knew what I was after, Characterise Renovations were recommended to me by a neighbour. Although their pricing was the same as another builder we had seen, the difference was the interest that Terry showed in our project during the pricing phase, and he was the only person to come and present the quote in person.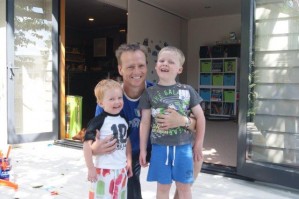 During the project the team were excellent at discussing details of the project and keeping us informed. They always appreciated the fact we were still living on the other side of the project wall, and kept mess to a minimum which was greatly appreciated with two small children in the house. They came through with great after sales service a year after the project was complete when the doors stuck a little – this was sorted out straight away and without fuss.
Our project was completed on time and to the fixed price agreed, any variations were agreed to and organised in advance.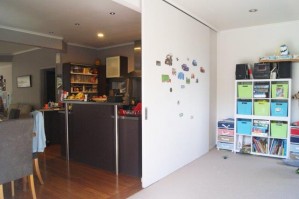 We now have a real asset in the extra room which not only has given us much needed space, but connected the rest of the house to the outdoors. We would happily recommend Characterise to anybody embarking on a renovation who want a quality renovation, and somebody they can trust.