Terry Mahony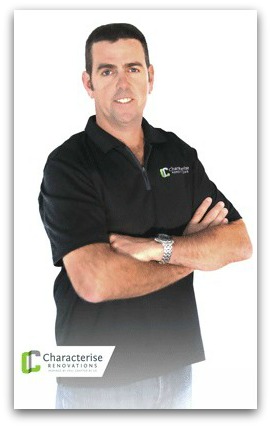 Managing Director & Owner
I could never believe that people didn't know what they wanted to do for their career. When I was 10 years old my Dad 'hired' me to help out in his automotive workshop in the holidays. My Dad soon realised he wasn't getting very good value for money as his worker kept disappearing from the job. I was found next door watching the building site with vivid interest!
From that time on my career was decided upon, and I was fortunate to be chosen for a building apprenticeship at NZ Steel in the mid 1980's and gained my Trade Certificate in Carpentry. I have built on this solid base over the past 20 years and gained a wealth of experience. Highlights include working for a member of the Saudi Royal family renovating their five storey home in Chelsea, London. Back in NZ I approached expanding my building experience from a bottom up basis, spending three years in structural concrete for residential homes and light commercial, before moving onto two years building multi-house developments.
Marriage meant a shift to central Auckland and time to find work locally.
I was fortunate to be employed by Allan Cooper, an 'old school' builder who specialised in renovations and believed in quality and attention to detail. Together we worked on some beautiful homes, and I learnt many finer points of renovating, especially villas and bungalows. I also found my passion – the detail, thought and craftsmanship put into a renovation, and the satisfaction of the end result.
After two years of learning the ropes I went into business for myself in 2001, and have spent the past 14 years specialising in renovations, working on a wide range of projects including kitchens, bathrooms, basements and second storeys. Our work has been concentrated in central Auckland and has therefore involved many villas and bungalows, along with 1940's and 1970's houses.
In my spare time I enjoy spending time outdoors tramping and fishing, and planning weekends away with our friends and family. I am a novice mountain biker, my main aim is to keep up with my 11 year old son in Woodhill Forest! As the family gets older we are planning on tackling some of the baby routes of the National Cycle Trail.
Gill Mahony
Owner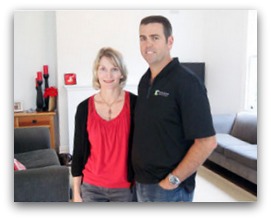 Choosing accountancy over journalism, I pursued a Bachelor of Commerce at Auckland University, and qualified as a Chartered Accountant with KPMG in 1994. My career choice was great for temp work in London during my O.E, and also proved a good decision back in NZ. I worked for DB Breweries for three years and then APN New Zealand (The New Zealand Herald) for nine years.
I implemented new finance systems, set up a financial shared services centre NZ wide and later moved on to corporate finance.
It was during this time I discovered a flare and passion for understanding business processes, and working with the business to make improvements.
I currently enjoy working part time as Finance Manager for a not for profit organisation that helps people with disabilities into employment.
In our business, I apply my professionalism and experience to ensure that the internal processes at Characterise are of a standard that our clients, suppliers and employers deserve and expect. Continuous improvement is part of my job description to ensure the best possible service is delivered both on and offsite.
In my spare time I enjoy spending time with my two children 11 and 9 year olds, Josh and Charlotte. A favourite family pastime is camping, with each Christmas holidays spent at Mangawhai Heads. I love walking and do a half marathon event each year, most recently dragging Terry along for the Xterra in Rotorua. I am a passionate traveler, and although the trips are much more infrequent with our young family there is always a goal – currently America.