Renovation Success Stories
Robin Gamble: Epsom, Auckland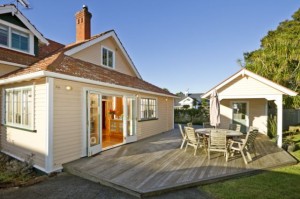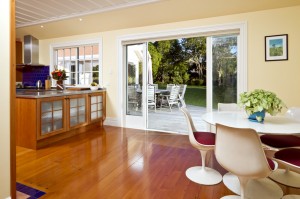 Renovating our 1901 house was a labour of love for my husband and me. He valued all the traditional details that gave this house its special character and wanted to restore it whilst making changes that brought modern conveniences for the comfort of our family. We designed and completed work in stages, painstakingly slow for the most part.

My husband was 'old school' and believed in attention to detail and craftsmanship and Terry was one of the few people he allowed to work on his beloved house.

When Bruce developed a terminal illness before the house was complete, he trusted Terry with a list of jobs which Terry carried out faithfully.


The final stage, and the one I longed for most, was my "dream kitchen", but Bruce passed away before that could be done. I found the idea of completing the project on my own daunting and overwhelming and I wasn't sure whether to go ahead. But I knew there was a builder I could trust absolutely, to create this last, and most extensive renovation to the standard and integrity of character that Bruce would have insisted on. My decision to engage Terry was the right one.


"His attention and detail to craftsmanship were second to none"


He had contributed to the original design discussions so was able to work alongside the architectural designer and kitchen designer, guiding and advising me when decisions were required. He took care of the project, managing his team and all the contractors. His attention to detail and craftsmanship were second to none. He matched and replicated existing mouldings and features so it is difficult to tell what is new and what is original. The end result is a kitchen and family area with the beauty of yesteryear combined with the comforts of today. It matches seamlessly with the existing traditional house and flows to the new outdoor area and summerhouse, giving new found indoor/outdoor flow that has changed the way I enjoy my home.

I would unhesitatingly recommend Terry to anyone considering embarking upon renovations to an old character house as he has a wealth of knowledge and skill to ensure a successful completion of the project.