1970's renovation: Todd
Tony & Kathryn Todd wanted to transform their Milford lakeside 1970's "ugly duckling" into the fabled swan. As Kathryn says "We had an ugly house on a beautiful lakeside site. The street view and entrance were uninviting and uninspiring. The family room was dark and brick pillars obstructed much of the lake view. The dining area was cramped and the kitchen and bathrooms outdated. The lounge was cold and ugly. The deck was large but multi- levelled making it largely unusable. The pool area was unattractive and lacked usable space. There were problems with water intrusion into the house from ground levels that were too high. Joinery was old and many doors and windows did not open properly."
So between the architect and the builder there was a list of issues to address and a complicated design with many roof pitches and ground levels.
---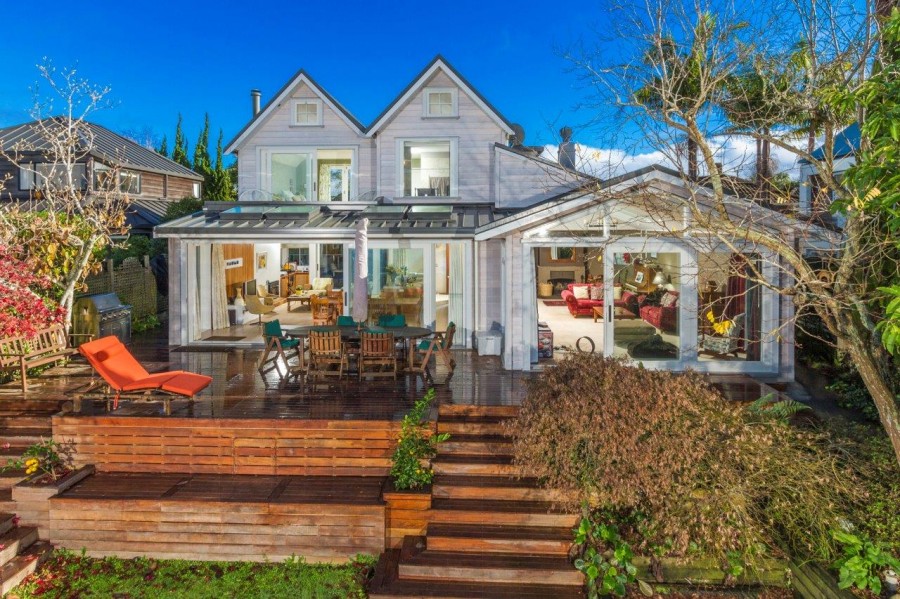 ---
The best way to show this renovation transformation is to show the before and after shots side by side.
WOW!! Is this the same home?
The 1970's glass "feature" in the family room has been squared off and the view blocking brick pillars removed. Note the new roof - lines: where the childrens bedrooms used to open onto a flat unusable roof, the new line has created loft bedrooms opening onto a shared hallway. 17 Velux skylights have been added throughout the house to add light and airiness including across above the dining room at the rear of the house. The deck makes clever use of space with the front opening up to allow access and storage beneath the deck. The old joinery has been replaced throughout the home, and the house entirely reclad in white washed cedar.
---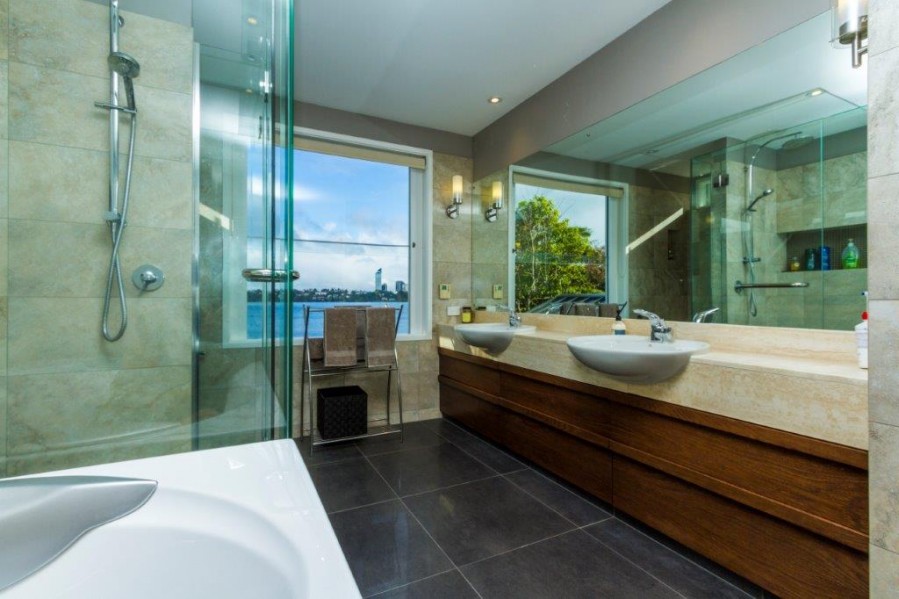 Bathroom with a view! Great care was taken here - the handbasins and marble vanity top were preserved from the original bathroom and removed and reinstalled. The enormous spa bath has been built into a special cradle to allow access should the bath require any maintenance or servicing in the future. Clever!
---
You would be forgiven for thinking the pool is new. The new joinery opening up to the pool has refreshed the whole area, along with new tiles. The added seating and planter boxes soften the whole area.
The images below show the before and after outlook from the master bedroom - new roofline, cladding, tiles and joinery have made an amazing difference!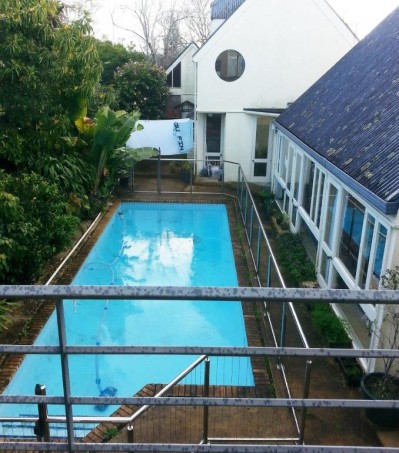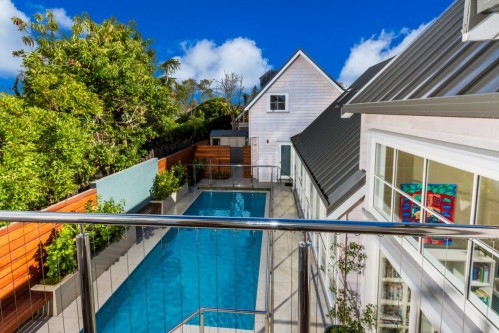 ---
And finally - some insight into what can be achieved when you combine a clients great vision, a talented architect and craftsmen builders. From left to right - the three boys bedrooms had unuseable doorways that opened from their lofts to a flat roof. These doorways were changed to openings, popped underneath a new roof line and voila - how cool is that? The final shot is taken from the reverse end.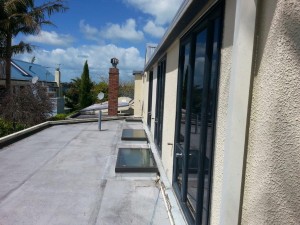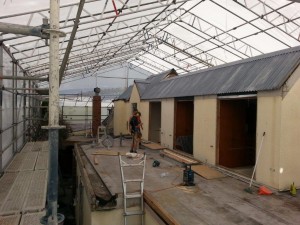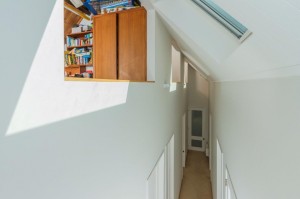 ---